FGV - Formenti & Giovenzana
MADE IN ITALY
FGV, short for Formenti & Giovenzana is proudly Italian and specialises in functional solutions for cabinets and furniture to meet the needs of customers in Europe and across the globe. With more than 280 million hinges manufactured and sold per year, FGV is one of the leading hinge manufacturers in the world.
In fact, this experience results in the confidence to back their products with a LIMITED LIFETIME WARRANTY.
The new OMNIA SlowMotion range of concealed hinges is the culmination of FGV's engineering expertise and improves on many of the perceived shortcomings of hinge systems available today.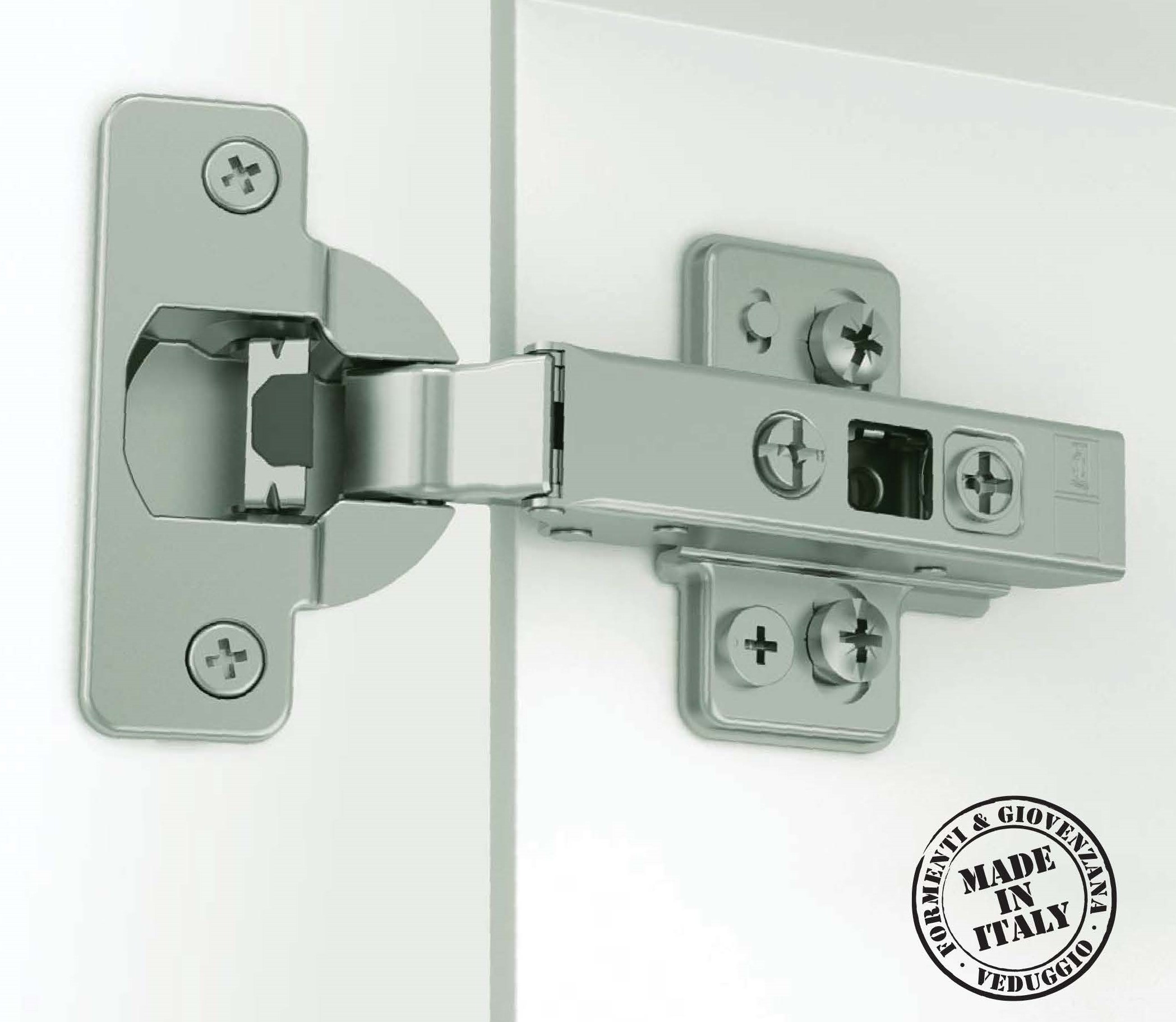 MODERN DESIGN
With straight lines, right angles and minimal bulk, the OMNIA hinge elegantly integrates into first class cabinetry without contradicting modern design lines.
With the soft-close mechanism integrated into the hinge cup, the hinge arm doesn't protrude into the cabinet space any more than necessary.
ROTATIONAL SLOWMOTION TECHNOLOGY
OMNIA's Rotational SlowMotion technology creates a perfectly damped door closure without rebound and is integrated unobtrusively into the hinge cup.
Regardless of door closing speeds, cabinet doors fitted with OMNIA soft-close hinges close in one smooth and elegant motion, without buffering.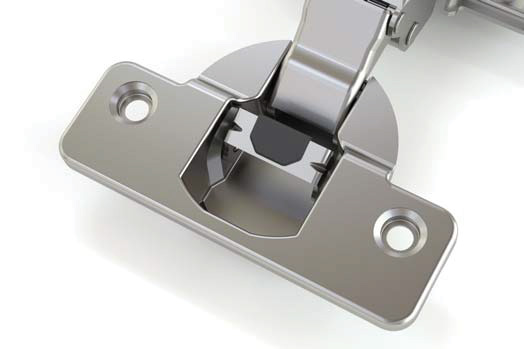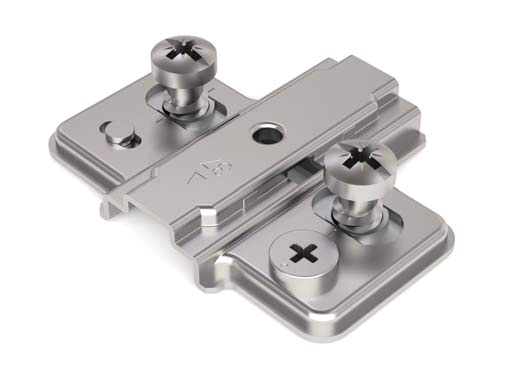 ANYCLICK SYSTEM
For a quick & easy fitting of the hinge onto the plate, and due to the reversible design, the OMNIA hinge clicks on in any position – front, top or back. Regardless of what they are used to, installers won't have to think about, let alone change how they hang cabinet doors.
This benefit is further amplified when hanging particularly large doors with a multitude of hinges. With the OMNIA hinge, it's never been easier to hang a door.